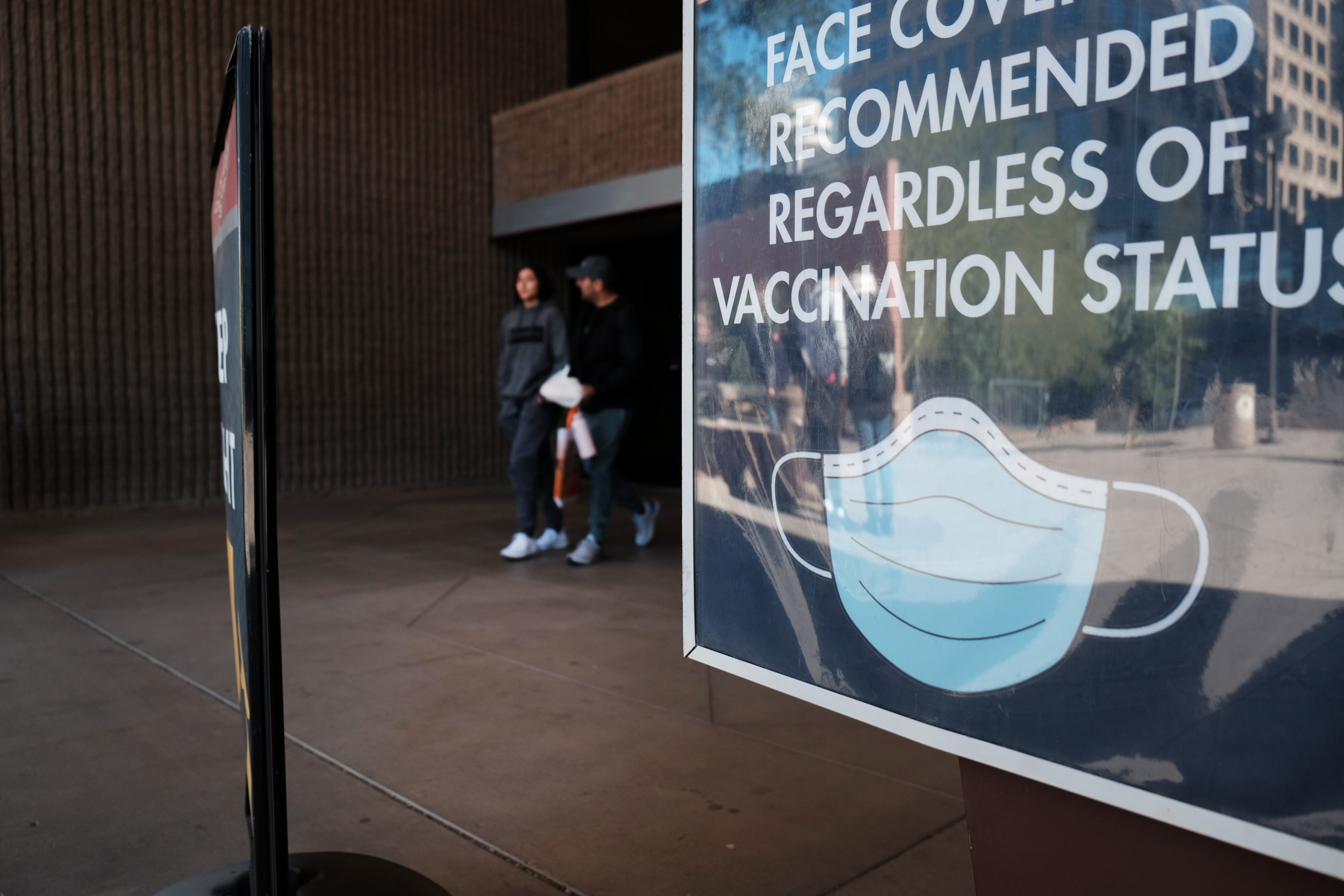 After Two Years of COVID, Business Owners Say Creativity Helped Them Survive
As the coronavirus pandemic reaches its two-year milestone, small-business owners say out-of-the-box thinking and the creation of entirely new business models helped them to stay afloat during unpredictable times of shifting mandates and persistent safety concerns.
Friday marks two years since the World Health Organization (WHO) officially declared COVID-19 a global pandemic. In the U.S., states are beginning to embrace an endemic phase of the pandemic as mandates ease across the country.
Not all businesses made it through the last two years, but many of those that did now feel they can survive almost anything after facing COVID-19.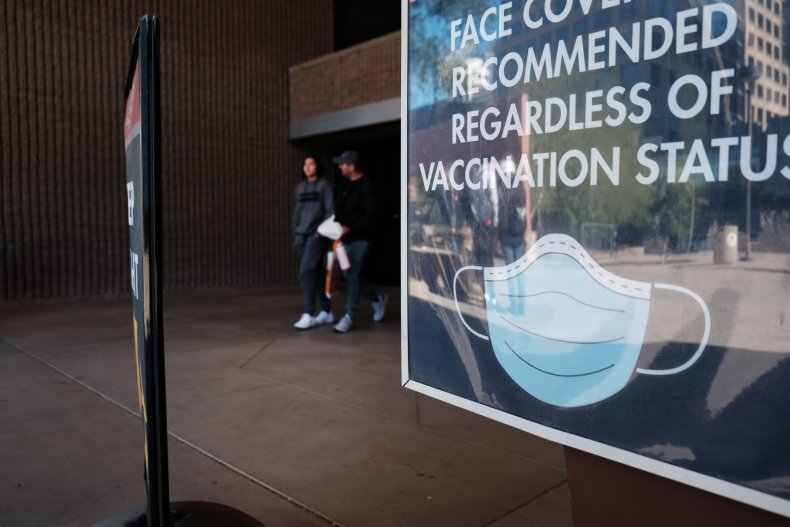 Christine Kondra, the co-owner and general manager of Cornerstone Bistro & Artisanal Market in Wayne, Pennsylvania, described her business' pandemic experience as "making lemonade out of wood chips."
"You learned to work very efficiently during this time," Kondra told Newsweek. "I think the models of this business will forever change for the better."
The restaurant Kondra owns with her husband, Nick, operates alongside their retail wine shop and market, which Kondra said they have expanded over the course of the pandemic. After the virus began spreading in early 2020, Kondra said they secured a wine transporter license so that they could deliver wine, beer and cider across Pennsylvania. They added products like fresh pasta, sauces and cheese charcuteries to their market and leaned into the catering business they already had in place, choosing to enhance the at-home dining experience by including small details like garnishes.
"It just was one extra step, one extra thing that we did to make you feel like you were there," Kondra said.
Cornerstone built an outdoor garden patio to offer guests additional seating options and screened movies for the kids dining with their families over the holidays. Staying open wasn't about learning how to "pivot," Kondra said, but about creating a new business model entirely.
The Paycheck Protection Program (PPP) that launched shortly after the pandemic began helped Cornerstone support its employees, who Kondra said are "like family to us."
"All of our PPP money went to our employees—everything," Kondra said. "So it was really taking care of all of our people during this time."
Brookelynn Starnes, who owns Cloak & Dagger in New York City, told Newsweek PPP money also helped keep her clothing shop, which she describes as "vintage-inspired," afloat.
"I think we probably would have had to close if it wasn't for that," she said.
Starnes said she resisted financial pressures to lay off her staff and was able to continue paying them over the last two years. Starnes said she went into the pandemic with a "failure is not an option" mentality but encountered difficulties after an initial push of support from her store's regular clientele. Supply chain issues compounded the lack of new merchandise available for purchase by shop owners like Starnes, necessitating a new approach to attracting customers, who were no longer able to shop in person.
"We had to get creative quick on how to move everything," Starnes said. Her team began with a sale promoted on Instagram that she said had a slow start but eventually gained momentum. Her team offered sizeable discounts on new products "just to get some money flowing," a tactic Starnes said she ordinarily wouldn't have used.
"It got really scary, financially, midway through," she said.
Over the last two years, Starnes said she has also returned to sewing for her own line, which shares the Cloak & Dagger name, and relaunched it.
While Starnes identifies the return of her label as a "silver lining," she said there are some moves she wouldn't make again. One decision she made early on when "fear took over a little bit" was to try embracing loungewear, which she said wasn't a "complete bust" but was a style that deviated from her brand's focus. Starnes also recalls a trip she took to Paris in early 2020 to buy merchandise for the year ahead.
Looking back, "I would have saved every penny I possibly could," she said.
Across the country in Southern California, Rick Moreno said he moved quickly to shake up his business model for Newtopia Cyder, a cider bar he opened about five years ago that has two tasting rooms in San Diego County. As COVID-19 began spreading in the U.S., Moreno said he felt it was important to "modify the business model as quickly as possible," which he said necessitated an initial downsizing of Newtopia's employee force by nearly 90 percent.
Newtopia explored virtual tastings, offered customers windows of time during which they could pick up cider to take home, and leaned into other direct-to-consumer strategies, which Moreno described as a "massive opportunity." In addition to providing greater reach, these new strategies benefited from a time in which having alcohol sent to consumers' doorsteps was increasingly embraced.
Moreno said his investment in a canning line has helped Newtopia reach customers in more locations over the last couple of years, expanding the brand's U.S. footprint from three states before the pandemic to 32.
While Moreno described the first year of the pandemic as the "toughest year of my life," his business saw enough growth to enable the launch of a new venture called Hunters of Hendrix, a craft coffee shop that opened next door to Newtopia.
Moreno said he believes the strategic decisions he made with his small team combined with a bit of luck enabled his business to "flourish and grow" and helped them avoid halting operations.
"We just adapted and leveraged technology, got virtual, made our business mostly paperless, and have really just shifted the paradigm," Moreno said.
In hindsight, Moreno said he would have expanded Newtopia's reach earlier and would have found it useful to have a simple way to communicate with other local business owners.
"I wish there was a better resource for small business owners to engage in a platform where we could share the ideas, so that we all flourished," he said.